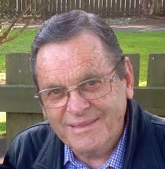 Richard Yarrall
021-135-0483
Richard is married to Nancye and they have three children (all married) and have nine grandchildren. One lives in Colombia, another in London, and the third is local here in Tauranga.
Richard was a school teacher before going overseas as a missionary, first to Colombia and then to Los Angeles, USA. During his 40 years overseas he did much travelling – preaching the gospel, teaching the Bible and counselling people.  
In 2013 Richard and Nancye moved back to New Zealand and since then has worshipped at the Mount Bible Chapel where he now serves as a leader and Bible teacher. Richard is available for Christian counselling, feel free to get in touch.
---

Len Savill
021-230-2210
Len is married to Mary and they have been at Mount Bible Chapel since 2017. They spent many years doing mission work in the Philippines where they were married and their children were born.
After returning from the Philippines they were involved in youth work for two years after which Mary went into social work, helping people to budget and Len into street evangelism. 
They are also involved with Bible distribution with Gideons and volunteer at the Seafarers Mission on the Port of Tauranga.
A favourite verse of Len and Mary is: 'Jesus said I am the way, the truth and the Life no one comes to the Father but through me.'
---

Ross Ritchie
027-277-1402
Ross and his wife Leanne have lived in the Tauranga area for 34 years, moving here from Matamata with their three daughters. They now have three great sons-in-law & ten grandchildren.
Ross has been a builder for 45 years. Ross and Leanne have attended the Mount Bible Chapel since moving here, helping out with children & youth groups as well as teaching Bible in Schools.
Ross and Leanne desire to see others find the peace & joy they have found in a personal relationship with Jesus Christ.
---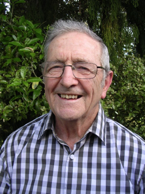 Gordon Forlong
027-573 -4214
Gordon joined the leadership team of the Mount Bible Church in 2016.
He and his late wife Marian started out at Bible School in Auckland before going to teach the Bible and encourage the people in Blenheim and Karamea for five years.
They returned to the dairy farming industry in the Paengaroa area, and served in the leadership at the Bible Chapel there for over forty years.
In recent years Gordon has had very special times visiting and encouraging the young Christians in Vanuatu and Papua New Guinea.
He has three adult children. In his spare time he enjoys helping his daughter and her husband on their passion fruit orchard.